Unlocking the Potential: Benefits of AI in Diagnostic Medicine
Artificial intelligence (AI) is revolutionizing the field of diagnostic medicine, offering a range of benefits that are transforming healthcare delivery and patient outcomes. By harnessing the power of advanced algorithms and machine learning, AI is enhancing diagnostic accuracy, improving efficiency, and enabling more precise and personalized healthcare.
One of the primary advantages of AI in diagnostics is its ability to augment the skills and knowledge of healthcare professionals. AI algorithms can process and analyze vast amounts of medical data, including patient histories, clinical notes, laboratory results, and imaging scans. By integrating this data with medical knowledge databases, AI systems can provide valuable insights and assist physicians in making more accurate and evidence-based diagnoses.
Moreover, AI can help overcome the limitations of human cognition. It can quickly review and analyze complex datasets, detecting patterns and correlations that might be challenging for humans to identify. This capacity enhances the accuracy of diagnoses, leading to early detection of diseases and improving treatment outcomes.
Another significant benefit of AI in diagnostics is the potential for increased efficiency. Manual review and analysis of medical records and imaging studies can be time-consuming and labor-intensive. AI algorithms can automate these processes, rapidly extracting and synthesizing information from large datasets. This streamlines workflow, allowing healthcare professionals to focus more on patient care and decision-making, ultimately reducing waiting times for diagnosis and treatment.
Furthermore, AI facilitates personalized medicine by considering individual patient characteristics and tailoring treatments accordingly. By analyzing genetic profiles, lifestyle factors, and treatment responses, AI algorithms can provide personalized recommendations, leading to more targeted and effective interventions. This approach not only improves patient outcomes but also helps reduce healthcare costs by avoiding unnecessary treatments and interventions.
AI also has the potential to address healthcare disparities by improving access to quality diagnostics. In underserved areas or regions with limited resources, AI can provide remote diagnostics and telemedicine capabilities. This allows patients to receive timely and accurate diagnoses, even if they are geographically distant from specialized healthcare facilities.
However, it is essential to acknowledge the challenges associated with implementing AI in diagnostics. Ethical considerations, such as patient privacy, data security, and algorithmic bias, need to be carefully addressed to ensure responsible and equitable use of AI technology. Robust regulations and guidelines are crucial to maintain transparency, trust, and accountability in AI-based diagnostic systems.
In conclusion, AI is revolutionizing diagnostic medicine, offering a range of benefits that significantly impact patient care and outcomes. From enhancing diagnostic accuracy and efficiency to enabling personalized medicine and improving access to diagnostics, AI holds immense potential to transform healthcare delivery. By addressing ethical considerations and fostering collaboration between AI experts, healthcare professionals, and regulatory bodies, we can harness the full potential of AI and pave the way for a more advanced and patient-centric diagnostic landscape.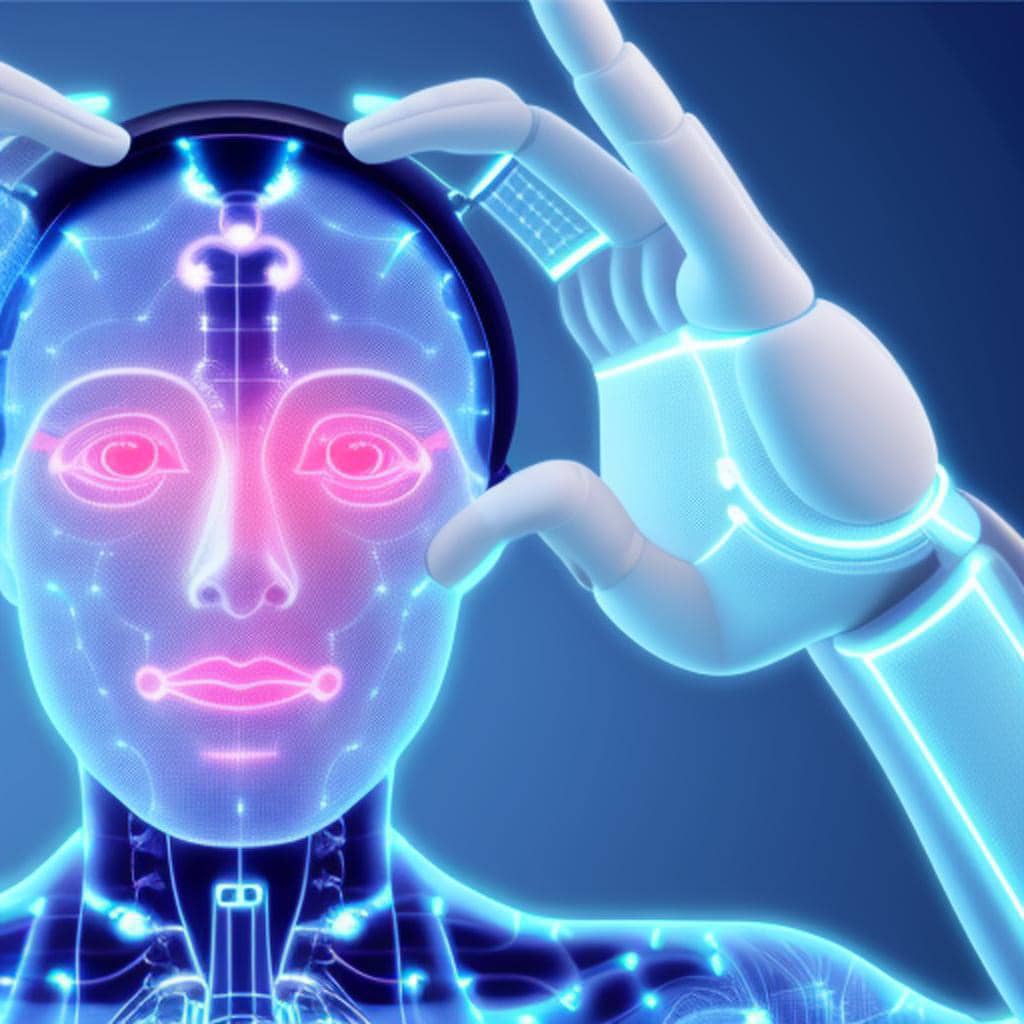 Source OpenAI's GPT-3 language model, Fleeky, MIB, & Picsart


©️ AITrot
Thank you for questions, shares and comments! 👍