Early Beginnings
Let's delve deeper into the first section, "Evolution of AI in Robotics," by exploring the historical progression of AI integration into robots.
The concept of AI in robots traces back to the early days of computer science. In the mid-20th century, pioneers like Alan Turing and John McCarthy laid the foundation for artificial intelligence. Early attempts at creating intelligent machines focused on logic-based systems and rule-based reasoning.
Emergence of Robotic Control
In the 1960s and 1970s, researchers began to develop robotic control systems that allowed machines to perform basic tasks with pre-programmed instructions. These early robots were limited in their capabilities and lacked adaptability to dynamic environments.
Machine Learning and Neural Networks
The advent of machine learning in the 1980s brought a new wave of possibilities. Neural networks, inspired by the human brain's structure, allowed robots to learn from data and make decisions based on patterns. However, computational limitations hindered their widespread use.
AI and Robotics Convergence
The late 20th century saw a gradual convergence of AI and robotics. Robots began to incorporate sensor feedback, enabling them to perceive their environment and respond to changes. The development of path planning algorithms allowed robots to navigate complex terrains.
Deep Learning and Perception
The 2000s witnessed a resurgence of interest in AI, driven by advancements in deep learning. Convolutional neural networks (CNNs) revolutionized computer vision, enabling robots to recognize objects and environments more accurately.
Autonomous Systems and Reinforcement Learning
With the rise of reinforcement learning, robots could learn from trial and error, refining their actions based on feedback from the environment. This paved the way for autonomous systems capable of performing complex tasks without explicit programming.
Current Landscape
Today, AI-powered robots are a diverse and dynamic field. From industrial robots capable of assembling intricate products to drones navigating complex environments, the range of applications continues to expand. Innovations like humanoid robots, which mimic human movements, further highlight the potential of AI in robotics.
Future Directions
The future promises even more exciting advancements. The integration of AI with robotics is giving rise to robots that can understand context, make decisions, and adapt in real time. Machine learning techniques like transfer learning are enabling robots to generalize knowledge from one task to another, making them more versatile.
In conclusion, the evolution of AI in robotics has been marked by significant breakthroughs in both AI and robotics domains. As AI continues to advance, robots are becoming smarter, more adaptable, and capable of interacting with their surroundings in increasingly sophisticated ways. The continued collaboration between these two fields is reshaping industries and societies, with AI-powered robots playing a pivotal role in the technological landscape of the future.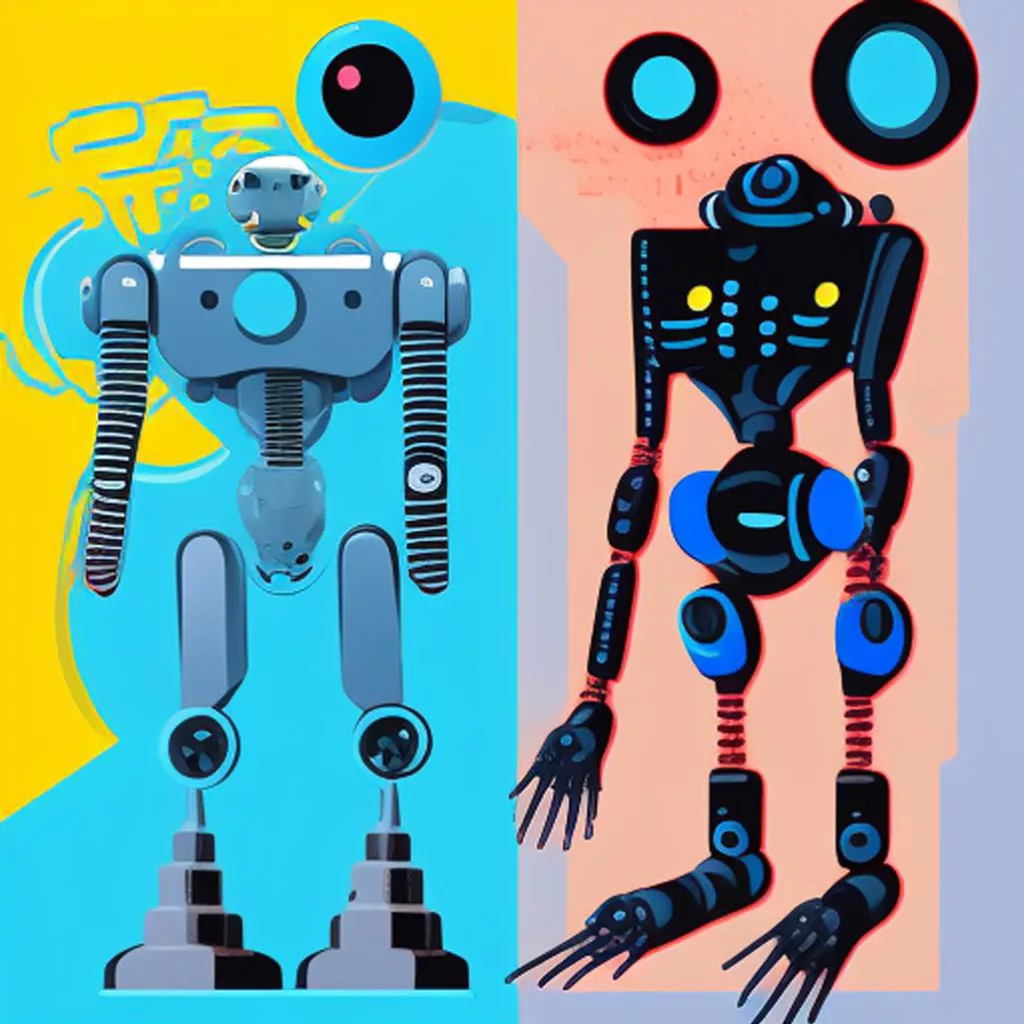 Shop corner
History of robotics on Amazon
Thank you for questions, shares and comments! 👍
Source OpenAI's GPT-3 language model, Fleeky, MIB, & Picsart


©️ AITrot