Enhancing Efficiency and Precision
Let's dive into the second section, "AI-Powered Automation," which explores how AI-driven robots are revolutionizing industries through automation
AI-powered robots are transforming industries by automating tasks that were once manual and time-consuming. Manufacturing, logistics, and warehousing sectors have seen a significant impact as robots equipped with AI are capable of executing repetitive tasks with unparalleled precision and consistency.
Streamlining Production Lines
In manufacturing, robots are integrated into production lines to assemble products, perform quality checks, and handle intricate processes. Their ability to work 24/7 without fatigue or errors leads to increased production rates and reduced costs.
Optimizing Supply Chains
AI-driven robots have revolutionized logistics and supply chain management. Automated vehicles, drones, and sorting robots are streamlining the movement of goods, reducing delivery times, and optimizing inventory management.
Data-Driven Decision Making
AI-equipped robots generate vast amounts of data through sensors and interactions with the environment. This data is invaluable for predictive maintenance, identifying process bottlenecks, and making data-driven decisions that optimize operations.
Enabling Customization and Flexibility
Robots with AI capabilities can be reprogrammed or trained for new tasks, enabling rapid customization in response to changing market demands. This level of adaptability is particularly valuable in industries where products need to be tailored to individual customer requirements.
Reducing Human Exposure to Risks
In hazardous environments such as nuclear facilities, chemical plants, and disaster-stricken areas, AI-powered robots can perform tasks that would be unsafe for humans. This reduces the risk of human injury while accomplishing critical missions.
Job Transformation and Upskilling
While automation does lead to concerns about job displacement, it also presents opportunities for upskilling and redeployment. Human workers can transition to roles that require higher-level skills, such as robot programming, maintenance, and supervision.
Challenges and Considerations
Despite the benefits, challenges remain. Integrating AI-driven robots into existing workflows requires careful planning and investment. Ensuring compatibility, training employees to work alongside robots, and addressing potential job displacement are crucial considerations.
Conclusion
The rise of AI-powered automation through robots represents a transformative shift in industries worldwide. By harnessing the power of AI, businesses are not only improving efficiency and accuracy but also creating new opportunities for innovation and growth. As robots become more intelligent and adaptable, the synergy between AI and automation promises to reshape the way we produce, distribute, and manage goods and services.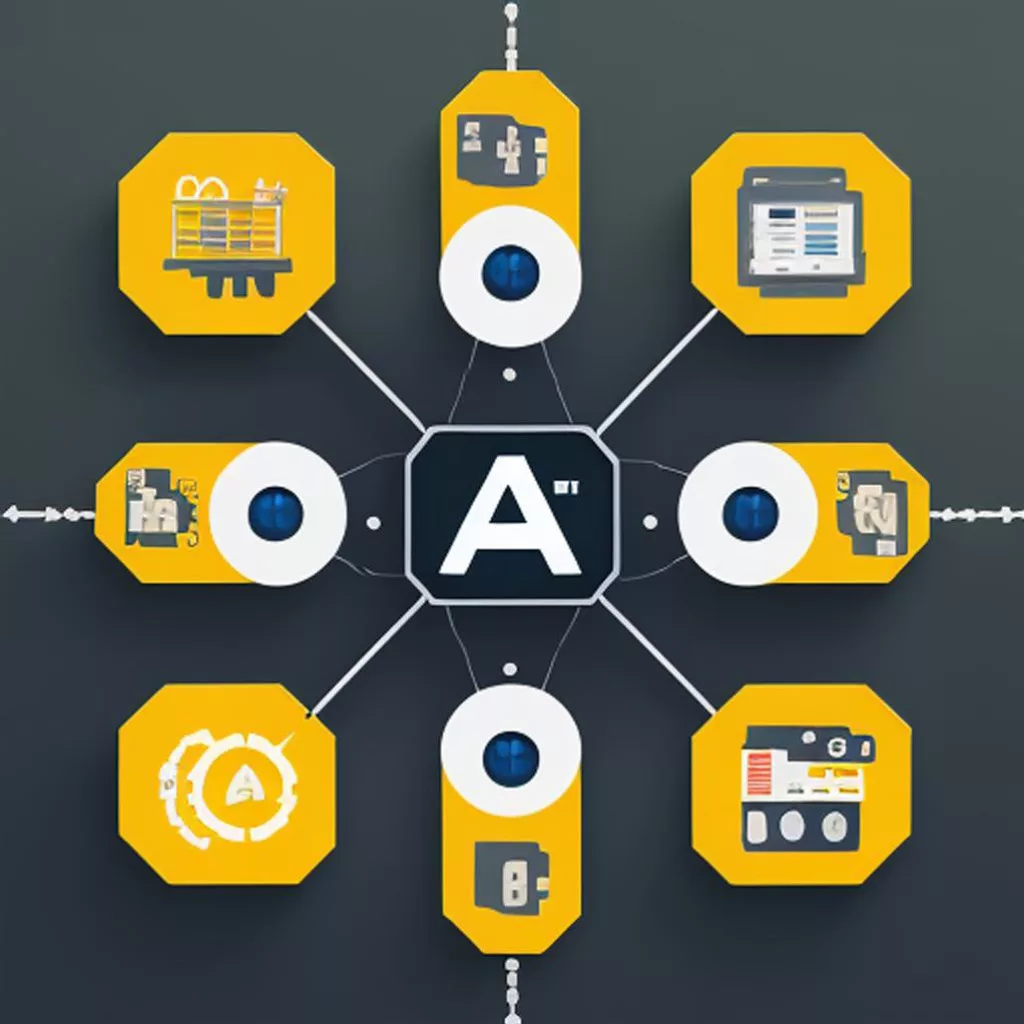 Shop Corner
AI-Powered Automation On Amazon
Thank you for questions, shares and comments! 👍
Source OpenAI's GPT-3 language model, Fleeky, MIB, & Picsart


©️ AITrot