AI Revolutionizes Medical Diagnostics: Enhancing Accuracy and Efficiency
Artificial intelligence (AI) has emerged as a transformative technology in the field of medical diagnostics, revolutionizing the way healthcare professionals approach diagnosis and treatment. By leveraging advanced algorithms and machine learning techniques, AI is enhancing the accuracy, efficiency, and speed of diagnostic processes, leading to improved patient outcomes.
In the past, medical diagnoses heavily relied on the expertise and experience of physicians, which could vary based on individual factors such as knowledge, training, and fatigue. However, AI algorithms can analyze vast amounts of medical data, including patient histories, laboratory results, and imaging scans, to assist healthcare professionals in making accurate diagnoses.
One area where AI has shown significant promise is in radiology. By training AI models on large datasets of medical images, such as X-rays, CT scans, and MRIs, algorithms can detect subtle patterns and abnormalities that may be missed by human observers. This capability allows for early detection of diseases like cancer, enabling timely interventions and potentially saving lives.
Moreover, AI's ability to process and analyze complex data sets quickly contributes to enhanced efficiency in diagnostics. Algorithms can swiftly analyze medical records, extract relevant information, and provide clinicians with valuable insights, reducing the time and effort required for manual data review. This accelerated workflow allows healthcare professionals to allocate more time to patient care and decision-making.
However, integrating AI into diagnostic processes does come with challenges. One of the primary concerns is ensuring the reliability and transparency of AI algorithms. As AI learns from data, there is a risk of biased or incomplete training sets leading to biased or inaccurate diagnostic outcomes. Researchers and developers are actively working to address these issues, emphasizing the importance of diverse and representative datasets and implementing robust validation protocols.
Ethical considerations also arise when AI is used in diagnostics. For instance, how much autonomy should be given to AI algorithms in making critical decisions? Balancing the benefits of AI with the need for human oversight and accountability is a crucial aspect that requires careful consideration and ongoing discussion.
As AI continues to advance, it holds immense potential for personalized medicine. By analyzing individual patient characteristics, including genetic information, lifestyle factors, and environmental data, AI can aid in tailoring treatments specifically to each patient's needs. This approach improves treatment efficacy and reduces the risk of adverse events.
In conclusion, the integration of AI into medical diagnostics represents a significant breakthrough in healthcare. With its ability to enhance accuracy, efficiency, and personalized medicine, AI is transforming the way diseases are diagnosed and managed. While challenges remain, ongoing research, ethical guidelines, and collaboration between AI experts and healthcare professionals can ensure responsible and effective implementation of AI in diagnostics, ultimately benefiting patients worldwide.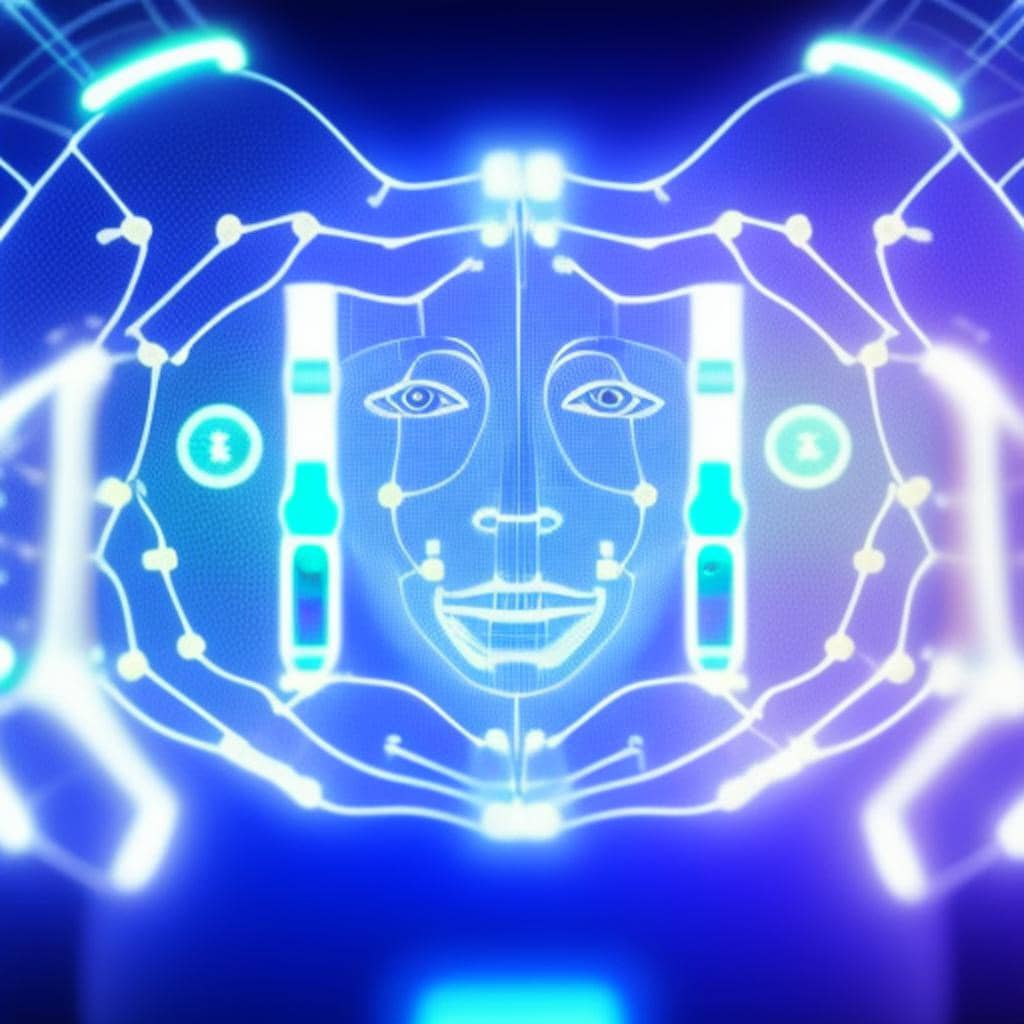 Source OpenAI's GPT-3 language model, Fleeky, MIB, & Picsart


©️ AITrot
Thank you for questions, shares and comments! 👍