The Transformative Power of AI in Video Marketing
In recent years, the field of artificial intelligence (AI) has witnessed remarkable advancements, revolutionizing various industries and transforming the way we interact with technology. One such area that has greatly benefited from AI's capabilities is video marketing. AI is playing a pivotal role in revolutionizing the creation, distribution, and analysis of video content, enabling businesses to engage with their audiences more effectively than ever before. In this article, we will explore the transformative power of AI in video marketing and its implications for businesses.
AI-Driven Video Creation
Traditionally, creating high-quality videos required significant time, resources, and technical expertise. However, AI has democratized the process by providing powerful tools and automation techniques that simplify video production. AI-powered video creation platforms leverage techniques such as natural language processing (NLP), computer vision, and deep learning algorithms to automatically generate videos based on user input, templates, or raw data. These platforms enable businesses to produce compelling videos efficiently, reducing costs and time constraints.
Personalized Video Recommendations
In the era of information overload, capturing and maintaining the attention of viewers has become a challenge for marketers. AI-powered recommendation systems analyze user data, behavior, and preferences to deliver personalized video content recommendations. By understanding individual viewers' interests, AI algorithms can suggest relevant videos, increasing engagement and enhancing the user experience. This personalization not only helps businesses tailor their marketing efforts but also builds stronger connections with their target audience.
Enhanced Video Search and Discovery
Discoverability is critical for video marketing success. AI technology has significantly improved video search capabilities, making it easier for users to find relevant content. AI algorithms can analyze video content, transcriptions, and metadata to extract valuable information, enabling accurate video indexing and search. Advanced techniques like object recognition and scene detection further enhance video search capabilities, making it possible to find specific objects or scenes within a video. This enhanced discoverability increases the visibility and reach of video marketing campaigns.
Automated Video Transcription and Captioning
Video accessibility is of paramount importance in today's digital landscape. AI-powered transcription and captioning tools leverage automatic speech recognition (ASR) to convert spoken words in videos into text. These tools enable businesses to provide accurate and synchronized captions, making videos accessible to a wider audience, including those with hearing impairments. Automated transcription and captioning also improve video searchability, as the text content becomes indexable by search engines.
Real-Time Video Analytics
AI's real-time analytics capabilities empower marketers to gain deeper insights into video performance. AI algorithms can analyze video engagement metrics, such as view count, watch duration, and click-through rates, to provide real-time feedback on audience engagement. This data allows marketers to make data-driven decisions, refine their video marketing strategies, and optimize content for better performance. AI-powered analytics also offer valuable demographic and behavioral information about viewers, enabling businesses to create more targeted and effective campaigns.
Hyper-Personalized Video Content
AI's ability to process vast amounts of data enables businesses to create hyper-personalized video content. By leveraging user data, such as browsing history, purchase behavior, and demographic information, AI algorithms can generate personalized videos tailored to individual viewers. These videos can include personalized product recommendations, special offers, or relevant information, delivering a highly engaging and customized experience to each viewer. Hyper-personalization helps businesses build stronger relationships with their customers and drive conversion rates.
The integration of AI in video marketing has transformed the industry, empowering businesses to create, distribute, and analyze videos more efficiently and effectively. From automated video creation to personalized recommendations and advanced analytics, AI is revolutionizing how companies engage with their target audience. By harnessing the power of AI, businesses can enhance their video marketing strategies, improve audience
Reading tip
make sure to check V-Rank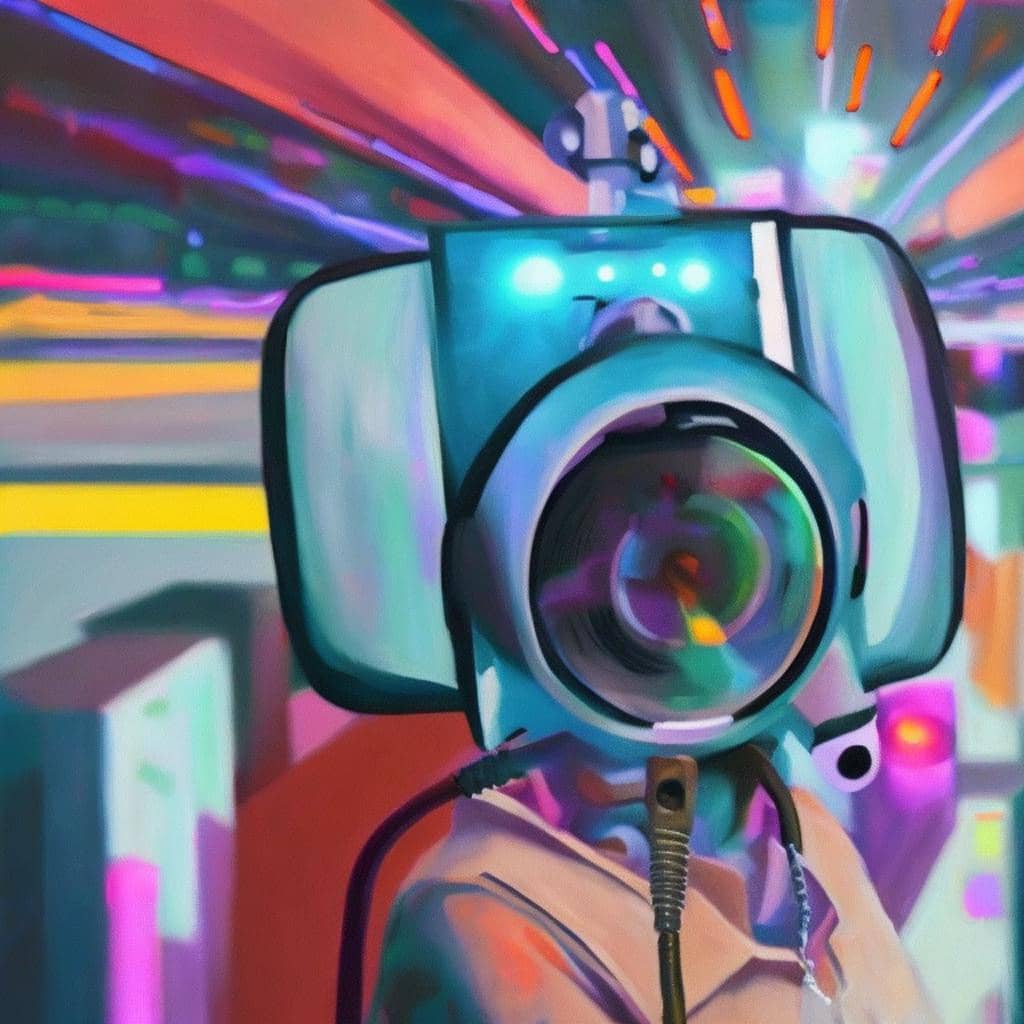 Source OpenAI's GPT-3 language model, Fleeky, MIB, & Picsart


©️ AITrot
Thank you for questions, shares and comments! 👍