Navigating the Ethical Landscape: AI and Diagnostic Decision-Making
As artificial intelligence (AI) continues to shape the landscape of diagnostic medicine, it is crucial to navigate the ethical considerations surrounding AI-based diagnostic decision-making. While AI holds immense promise in improving diagnostic accuracy and efficiency, several ethical challenges must be addressed to ensure its responsible and fair use.
One of the primary ethical considerations in AI diagnostics is patient privacy and data security. AI systems rely on large amounts of patient data, including personal health information, medical records, and imaging scans. Safeguarding this data from unauthorized access, ensuring secure storage and transmission, and obtaining informed consent for data usage are essential to protect patient privacy and maintain trust in AI technology.
Transparency and interpretability of AI algorithms are also critical ethical concerns. Healthcare professionals and patients should have a clear understanding of how AI arrives at its diagnostic decisions. Black-box algorithms that lack transparency can raise questions of accountability, fairness, and the potential for biases. Efforts are underway to develop explainable AI techniques that provide insights into the decision-making process of AI algorithms, allowing for better understanding and trust.
Ensuring fairness and mitigating biases in AI-based diagnostics is another important ethical consideration. Biases can be inadvertently introduced during the development of AI algorithms, leading to disparities in diagnostic accuracy across different populations. It is crucial to carefully curate diverse and representative datasets during training and regularly assess and address biases in AI models to ensure equitable and unbiased diagnostic outcomes for all patients.
The responsibility of healthcare professionals in AI-driven diagnostics is also a topic of ethical discussion. While AI algorithms can provide valuable insights and recommendations, ultimate decision-making should remain in the hands of trained healthcare professionals. Human oversight is crucial to ensure that AI-based diagnostic outputs are critically evaluated, considering individual patient contexts and incorporating additional clinical knowledge beyond what the algorithm provides.
Furthermore, the potential impact of AI on healthcare professionals and the workforce should be considered. As AI becomes more integrated into diagnostics, there may be concerns about job displacement or changes in the roles and responsibilities of healthcare professionals. Ethical considerations should include ensuring the proper training, education, and support for healthcare professionals to adapt to AI technologies and ensure that patient-centered care remains at the forefront.
Ongoing collaboration between AI developers, healthcare professionals, policymakers, and regulatory bodies is vital to navigate the ethical landscape of AI in diagnostic decision-making. Establishing clear guidelines, regulations, and standards that prioritize patient privacy, transparency, fairness, and human oversight will help ensure that AI is deployed responsibly, ethically, and in the best interest of patients.
In conclusion, as AI becomes increasingly integrated into diagnostic medicine, addressing the ethical considerations surrounding AI-based diagnostic decision-making is paramount. Protecting patient privacy, ensuring transparency, addressing biases, maintaining human oversight, and supporting healthcare professionals are key aspects that need to be navigated to harness the full potential of AI while upholding ethical principles. By fostering multidisciplinary collaborations and ongoing dialogue, we can establish a framework for the responsible and ethical use of AI in diagnostic decision-making, ultimately benefiting patients and advancing healthcare as a whole.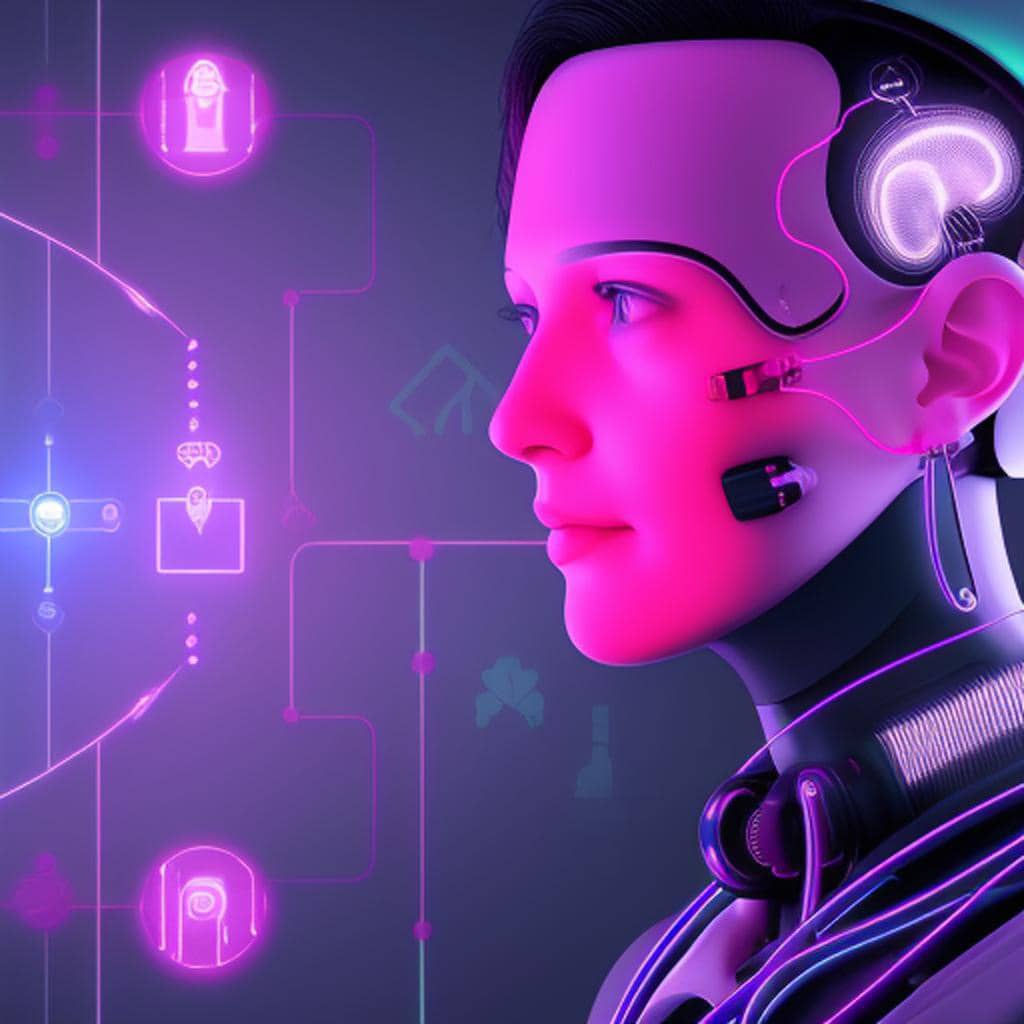 Source OpenAI's GPT-3 language model, Fleeky, MIB, & Picsart


©️ AITrot
Thank you for questions, shares and comments! 👍