Key questions on how to improve memory in all its facets
Memory is a fascinating topic in the field of AI research. There are several key questions that researchers are exploring in order to improve memory in all its facets. Here are some of them:
How can we improve the capacity of AI systems to store and retrieve information?
How can we design AI systems that can learn and remember patterns and sequences of data?
How can we develop AI algorithms that can reason and make decisions based on past experiences and memories?
How can we incorporate human-like memory processes, such as emotional memory and long-term memory, into AI systems?
How can we ensure that AI systems do not forget important information over time?
How can we balance the trade-off between storage capacity and processing speed in AI memory systems?
How can we protect the privacy and security of stored memories in AI systems?
These are just a few of the many questions that researchers are exploring in order to improve memory in AI systems. As AI technology continues to advance, we can expect to see significant progress in the field of AI memory research.
Animals have remarkable memory abilities compared to humans
It is incredible how animals have evolved to have remarkable memory abilities that often surpass human capabilities. For example, some animals are able to remember complex migration routes over long distances, while others can remember the location of thousands of food storage sites.
One reason for this is that different animals have adapted to different environments and challenges over millions of years, leading to the evolution of specialized memory systems. For example, birds that migrate long distances have evolved specialized neural circuits for navigation and orientation, while food-storing animals such as squirrels have evolved specialized memory mechanisms for remembering the location and content of their food caches.
In addition, some animals have also been observed to have remarkable episodic memory, which is the ability to remember specific events and experiences. For example, elephants have been known to remember the location of water sources and the faces of other elephants for decades, while chimpanzees have been observed to remember the order of events in a series of actions.
While humans have also evolved sophisticated memory abilities, there is much we can learn from the memory abilities of animals, especially in terms of understanding the neural mechanisms underlying memory formation and retrieval.
Does AI research use animal memory patterns?
Yes, AI researchers are actively studying animal memory patterns and using them to inspire new AI memory architectures and algorithms. This field of research is known as neuromorphic computing, which involves designing AI systems that are inspired by the structure and function of the brain.
One example of how animal memory patterns are being used in AI research is in the development of spiking neural networks (SNNs), which are AI architectures that mimic the way neurons in the brain communicate with each other through electrical spikes. SNNs have been shown to be effective at performing tasks that require learning and recognition of temporal patterns, such as speech recognition and video analysis.
Another example is the development of deep learning algorithms that are inspired by the way animals learn and generalize from examples. For example, convolutional neural networks (CNNs) are AI architectures that are inspired by the way the visual cortex of animals processes visual information, while recurrent neural networks (RNNs) are AI architectures that are inspired by the way animals process temporal information.
AI researchers are using animal memory patterns to inspire new AI memory architectures and algorithms that can perform complex cognitive tasks with greater efficiency and accuracy.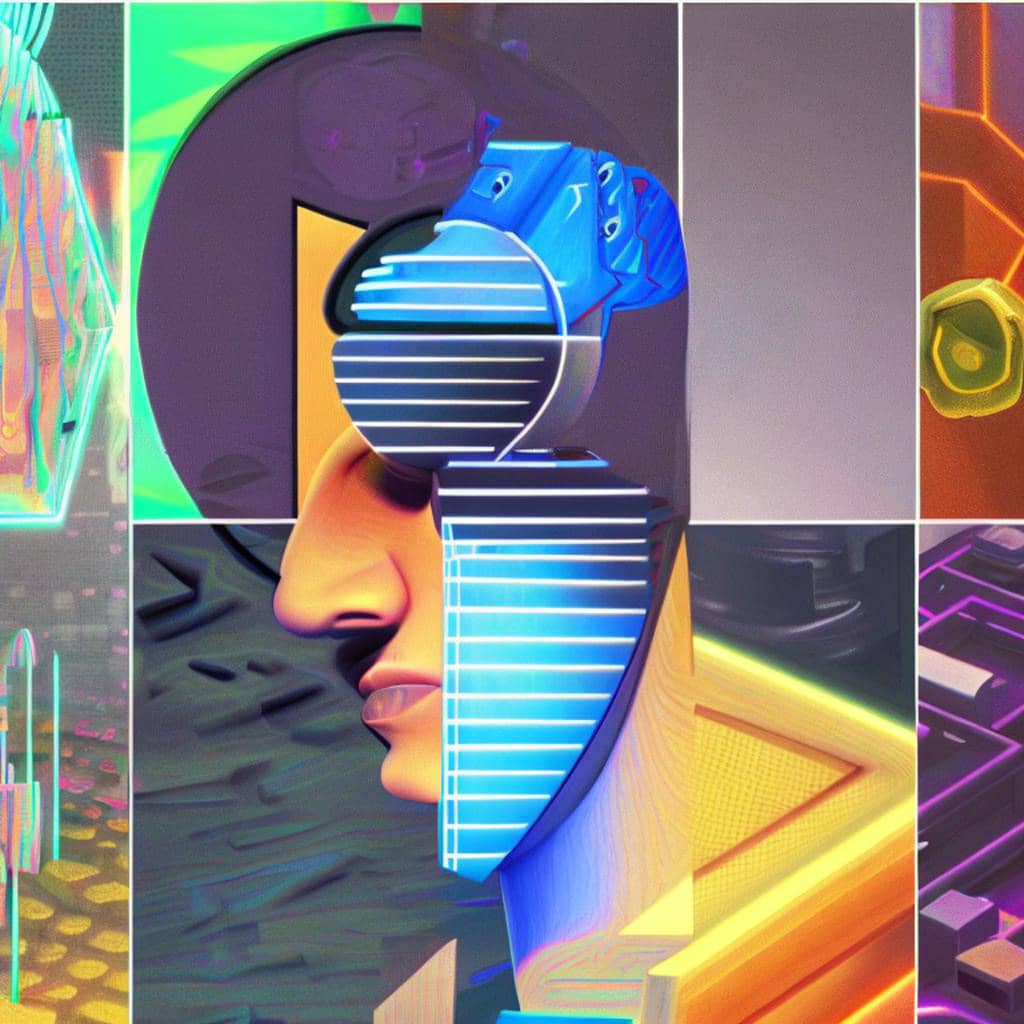 Thank you for questions, shares and comments! 👍
Text with help of openAI's ChatGPT-3 Laguage Model & Fleeky – Images with help of Picsart & MIB