Light-hearted poem about robocops in the context of collaborative robots
In a world of circuits and code,
Where robocops join the fold,
They're not here to cause a fuss,
But to keep the peace, without a cuss.
With sensors sharp and algorithms keen,
They navigate streets like a futuristic scene,
Cobots in blue, sleek and spry,
Ensuring safety as they pass by.
Collaborating with humans, hand in hand,
A futuristic partnership across the land,
No more crime to dismay and dismay,
Robocops and humans light the way.
They keep the streets safe, day and night,
Guiding us toward a future that's bright,
With cobots by our side, we're in good hands,
As they patrol the city's futuristic lands.
So here's to robocops, both witty and wise,
Collaborating with humans, under the skies,
In a world of tech, innovation, and fun,
They remind us that safety's second to none!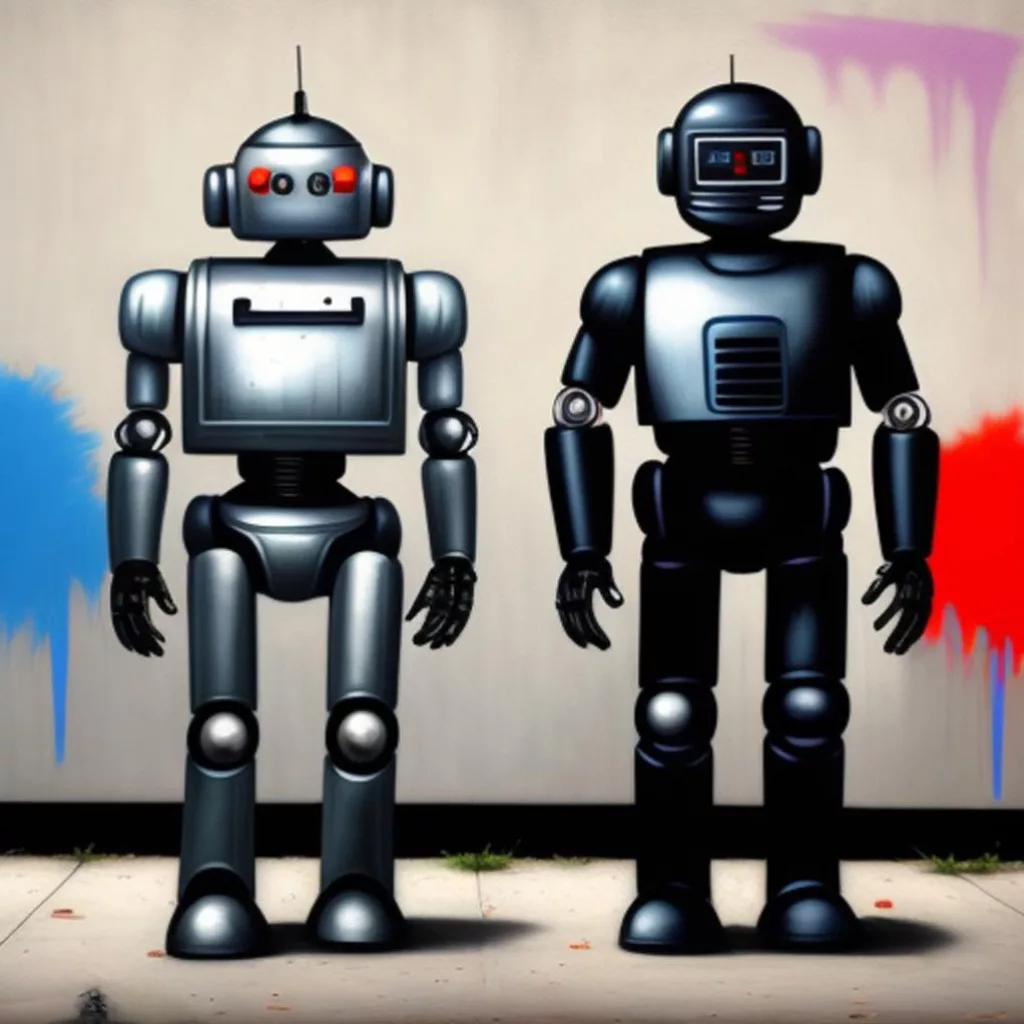 Shop corner
Cobots and robotcops on Amazon
Thank you for questions, shares and comments! 👍
Source OpenAI's GPT-3 language model, Fleeky, MIB, & Picsart


©️ AITrot