What are the main implications for WordPress websites in the near decade
AI indeed has the potential to revolutionize the internet, including its impact on WordPress websites in the coming years.
Some implications for WordPress websites in the near decade
Personalization: AI can enhance user experiences by analyzing user behavior and providing personalized content, resulting in higher engagement and conversion rates on WordPress websites.
Content Creation: AI-powered tools can assist in generating content, making it easier for WordPress site owners to maintain a consistent flow of articles, blog posts, and other content.
SEO Optimization: AI can aid in optimizing content for search engines, helping WordPress websites rank higher in search results and attract more organic traffic.
Chatbots and Customer Support: AI-driven chatbots can provide real-time customer support on WordPress websites, improving user satisfaction and reducing the workload on support teams.
Design and Layout: AI can assist in designing visually appealing layouts and optimizing user interfaces for better user experiences on WordPress sites.
Security: AI can bolster website security by identifying and mitigating potential vulnerabilities and threats, enhancing the overall protection of WordPress websites.
Data Analysis: AI can help WordPress website owners analyze user data, providing insights into user behavior and preferences, which can inform strategic decisions.
Voice and Visual Search: As voice and visual search technologies advance, AI can be integrated into WordPress websites to make them more accessible and user-friendly.
E-commerce Enhancement: AI can personalize product recommendations and streamline the online shopping experience on WordPress-based e-commerce sites.
Performance Optimization: AI can optimize website performance by analyzing and improving loading times, enhancing the overall user experience.
Note that while AI offers great potential, its integration requires careful consideration of ethical, privacy, and user experience concerns. WordPress site owners will need to stay informed about AI advancements and adapt their strategies to harness its benefits effectively.
Table summarizing the implications of AI for WordPress websites along with plugin and theme suggestions for each aspect
Implication
Plugin/Theme Suggestions
Personalization
– Plugin: MyCurator (Content Curation)
– Theme: Astra (Customizable and Lightweight)
Content Creation
– Plugin: Frase (AI-Powered Content Creation)
– Theme: Divi (Drag-and-Drop Builder)
SEO Optimization
– Plugin: Yoast SEO (Optimization Assistance)
– Theme: Schema Lite (SEO-Friendly Markup)
Chatbots/Customer Support
– Plugin: LiveChat (Live Chat Support)
– Theme: Helpie (Knowledge Base and Wiki)
Design and Layout
– Plugin: Elementor (Drag-and-Drop Page Builder)
– Theme: Neve (Lightweight and Customizable)
Security
– Plugin: Wordfence (Security Scanning)
– Theme: Security Pro (Security-Focused)
Data Analysis
– Plugin: Google Analytics for WordPress (Data Analytics)
– Theme: Soledad (Blog and Magazine)
Voice and Visual Search
– Plugin: WP AI Assistant (Voice Search Integration)
– Theme: Hestia (Material Design and Responsive)
E-commerce Enhancement
– Plugin: WooCommerce (E-commerce Functionality)
– Theme: Shop Isle (Online Store)
Performance Optimization
– Plugin: WP Super Cache (Caching)
– Theme: GeneratePress (Fast and Lightweight)
Specific plugin and theme choices may vary based on your specific needs and preferences. Always ensure that the plugins and themes you choose are compatible with the latest WordPress version and follow best practices for security and performance.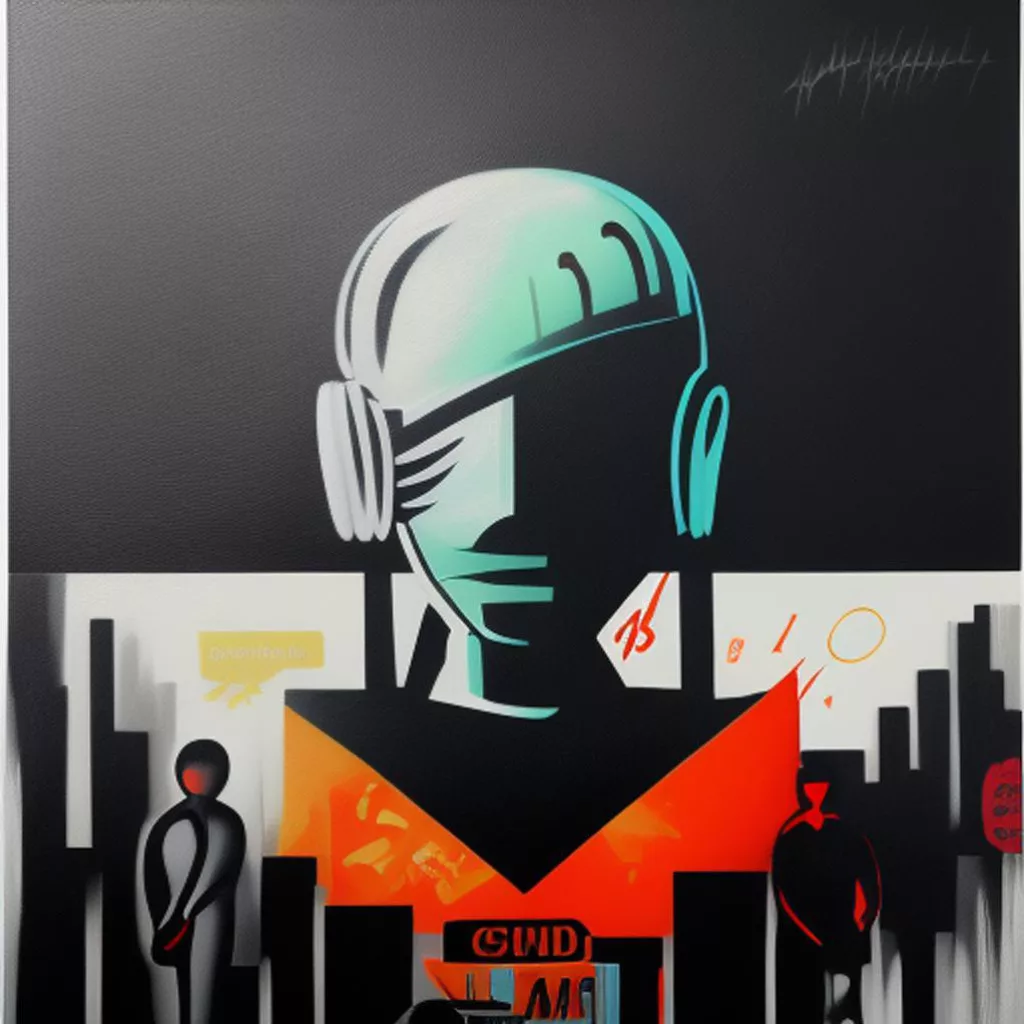 Shop Corner
WordPress websites on Amazon
Thank you for questions, shares and comments! 👍
Source OpenAI's GPT-3 language model, Fleeky, MIB, & Picsart


©️ AITrot