What is the Copenhagen interpretation in quantum mechanics
The Copenhagen interpretation is one of the most widely known and influential interpretations of quantum mechanics. It was developed primarily by Danish physicist Niels Bohr and his collaborators in the 1920s and 1930s, including Werner Heisenberg and Max Born. The Copenhagen interpretation provides a framework for understanding the behavior and interpretation of quantum systems.
At its core, the Copenhagen interpretation emphasizes the probabilistic nature of quantum mechanics and the role of measurement. According to this interpretation, quantum systems do not possess definite properties, such as position or momentum, until they are measured. Instead, they exist in a superposition of possible states, represented by a wavefunction, which encodes the probabilities of different measurement outcomes.
When a measurement is made on a quantum system, the wavefunction "collapses" into one of the possible states, corresponding to the outcome observed. The act of measurement is seen as a fundamental disturbance to the system, affecting its state and causing the collapse. The specific outcome of the measurement is determined probabilistically, with the probabilities given by the squared magnitudes of the amplitudes in the wavefunction.
The Copenhagen interpretation also introduces the concept of complementarity, which suggests that certain pairs of properties, such as position and momentum, cannot be simultaneously measured with arbitrary precision. This is known as the Heisenberg uncertainty principle, which sets a limit on the precision with which certain pairs of observables can be known simultaneously.
One of the main criticisms of the Copenhagen interpretation is its lack of a clear physical mechanism for the wavefunction collapse. It does not provide a detailed explanation of what happens during a measurement or how the transition from a superposition to a definite state occurs. This aspect has led to ongoing debates and alternative interpretations within the field of quantum mechanics.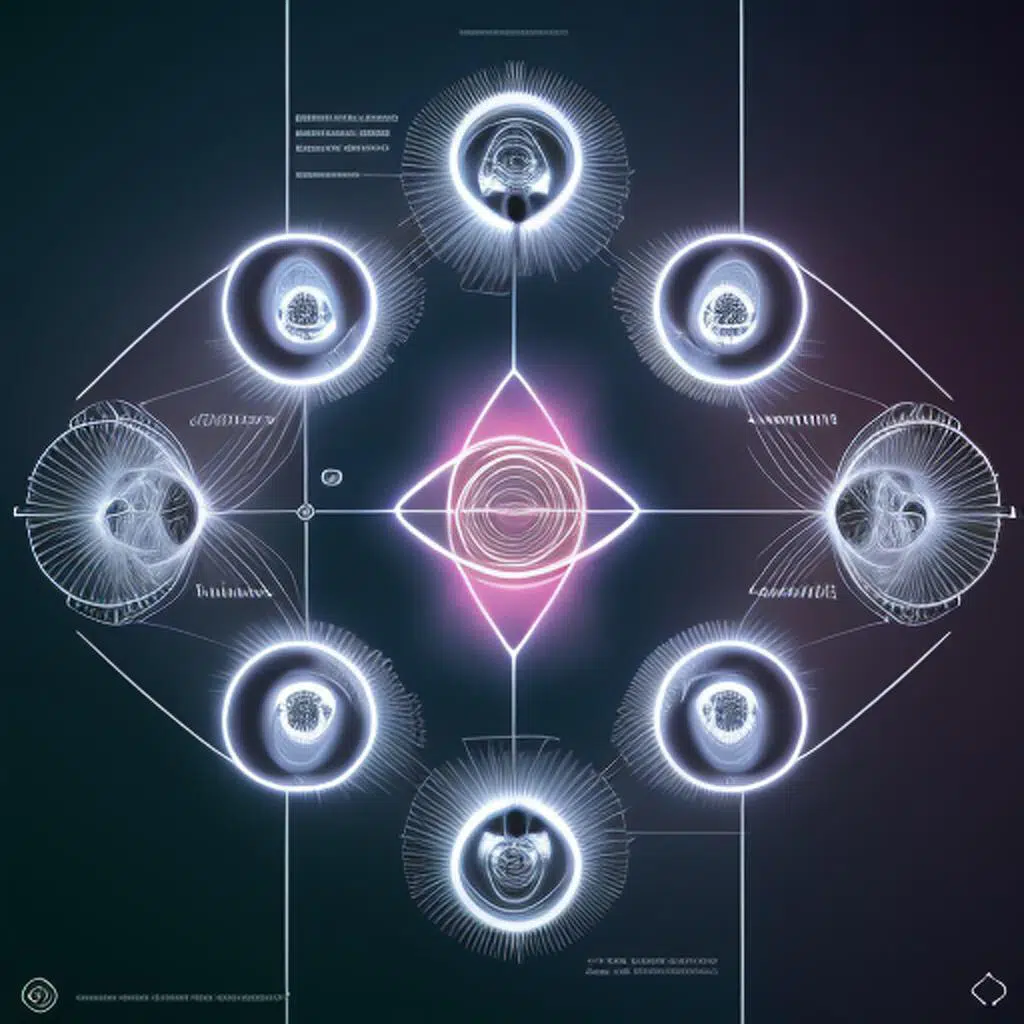 Source OpenAI's GPT-3 language model, Fleeky, MIB, & Picsart


©️ AITrot
Thank you for questions, shares and comments! 👍