Unlocking the Efficiency Potential of AI: Criteria, Energy Patterns, and Results
As artificial intelligence (AI) becomes more prevalent in our lives, we are seeing the potential for this technology to transform the way we approach everything from healthcare and transportation to energy and agriculture. One of the key benefits of AI is its potential to improve efficiency, allowing us to do more with less resources and promote sustainability in all areas of our lives.
So, what are the criteria for determining the efficiency of AI? There are several factors that play into this, including the accuracy and speed of the AI algorithms, the energy consumption of the technology, and the overall impact on productivity and resource allocation. In order to be truly efficient, AI must strike a balance between these factors, maximizing its impact while minimizing its energy consumption and other costs.
When it comes to energy patterns, AI can be both a consumer and a provider of energy. On one hand, the energy consumption of AI can be significant, particularly in data centers and other facilities where large amounts of computing power are required. However, AI can also be used to optimize energy usage in a variety of contexts, from smart homes and buildings to renewable energy systems and power grids.
The results of using AI to improve efficiency can be significant, with the potential to reduce waste, increase productivity, and promote sustainability in a variety of industries. For example, AI can be used to optimize supply chain management, reducing the amount of resources required to transport goods and reducing the carbon footprint of transportation. AI can also be used to improve healthcare outcomes, allowing for more accurate and timely diagnoses and reducing the need for unnecessary procedures or medications.
The efficiency potential of AI is vast and far-reaching, with the potential to transform every aspect of our lives. By focusing on the key criteria for efficiency and optimizing energy patterns, we can unlock the full potential of this transformative technology and create a more sustainable future for ourselves and our planet.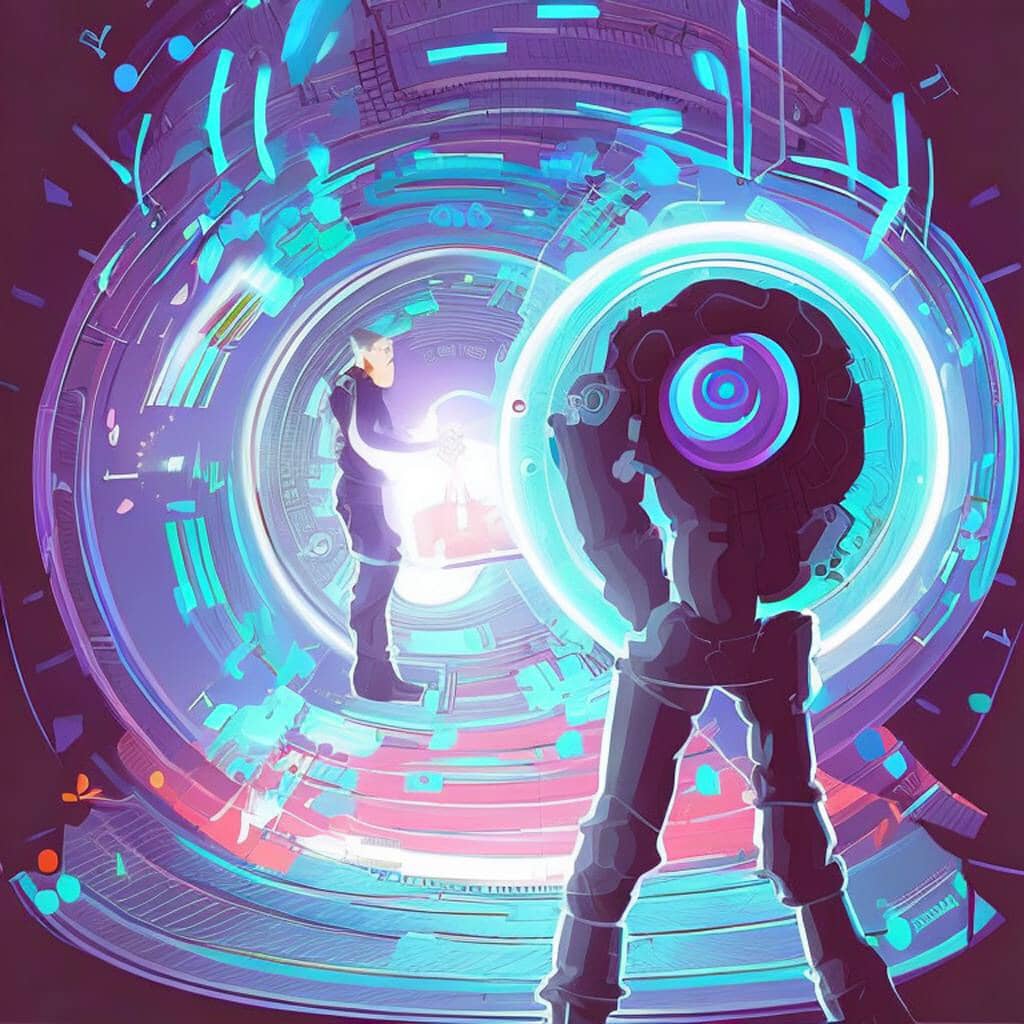 Text with help of openAI's ChatGPT-3 Laguage Model & Fleeky – Images with help of Picsart & MIB
Thank you for questions, shares and comments! 👍