AI in Diagnostics: Realizing the Potential and Navigating Limitations
Artificial intelligence (AI) has emerged as a powerful tool in the field of diagnostics, offering significant potential to improve healthcare outcomes. However, it is crucial to acknowledge and navigate the limitations associated with AI implementation to ensure its responsible and effective use in diagnostic processes.
One of the limitations of AI in diagnostics lies in the availability and quality of data. AI algorithms require large and diverse datasets to learn patterns and make accurate predictions. In some cases, data may be limited, incomplete, or biased, hindering the algorithm's ability to provide reliable diagnostic outcomes. Efforts to address this limitation involve developing strategies for data collection, sharing, and standardization to ensure the availability of high-quality data for training AI models.
Another challenge is the need for extensive validation and regulatory oversight. AI algorithms should undergo rigorous testing and validation to ensure their safety, efficacy, and reliability before being implemented in clinical practice. Regulatory bodies play a vital role in establishing guidelines and standards for AI-based diagnostic tools, ensuring that they meet stringent criteria and adhere to ethical and legal considerations.
The interpretability of AI algorithms is also a limitation that needs to be addressed. Deep learning models, which are commonly used in AI diagnostics, can be complex and opaque, making it difficult to understand how they arrive at specific diagnostic decisions. Efforts are being made to develop explainable AI techniques that provide insights into the underlying reasoning and decision-making process of AI algorithms. This not only enhances transparency but also helps build trust and acceptance among healthcare professionals.
AI should not replace human expertise but rather augment it. Healthcare professionals bring unique clinical knowledge, experience, and contextual understanding to the diagnostic process. AI algorithms should be designed to work in collaboration with healthcare providers, assisting them in making more accurate and informed decisions. Establishing a symbiotic relationship between AI and human expertise is crucial for successful implementation in diagnostics.
Additionally, ethical considerations arise when using AI in diagnostics. Patient privacy, informed consent, data security, and the potential for algorithmic bias are important factors to address. Ensuring patient data is adequately protected, addressing biases in training data, and establishing ethical guidelines for the use of AI in diagnostics are essential steps to mitigate these concerns.
Despite these limitations, AI has the potential to revolutionize diagnostics by improving accuracy, efficiency, and patient outcomes. The ongoing development of AI technologies, coupled with multidisciplinary collaborations and continuous research, will help address these limitations and unlock the full potential of AI in diagnostic medicine.
In conclusion, AI holds great promise in the field of diagnostics, but it is crucial to acknowledge and navigate the limitations associated with its implementation. Overcoming data limitations, ensuring interpretability, addressing ethical considerations, and maintaining the collaborative role of healthcare professionals are key steps in harnessing the transformative power of AI in diagnostic medicine. By carefully navigating these limitations, we can leverage AI to enhance diagnostic accuracy, efficiency, and patient care, ultimately leading to improved health outcomes.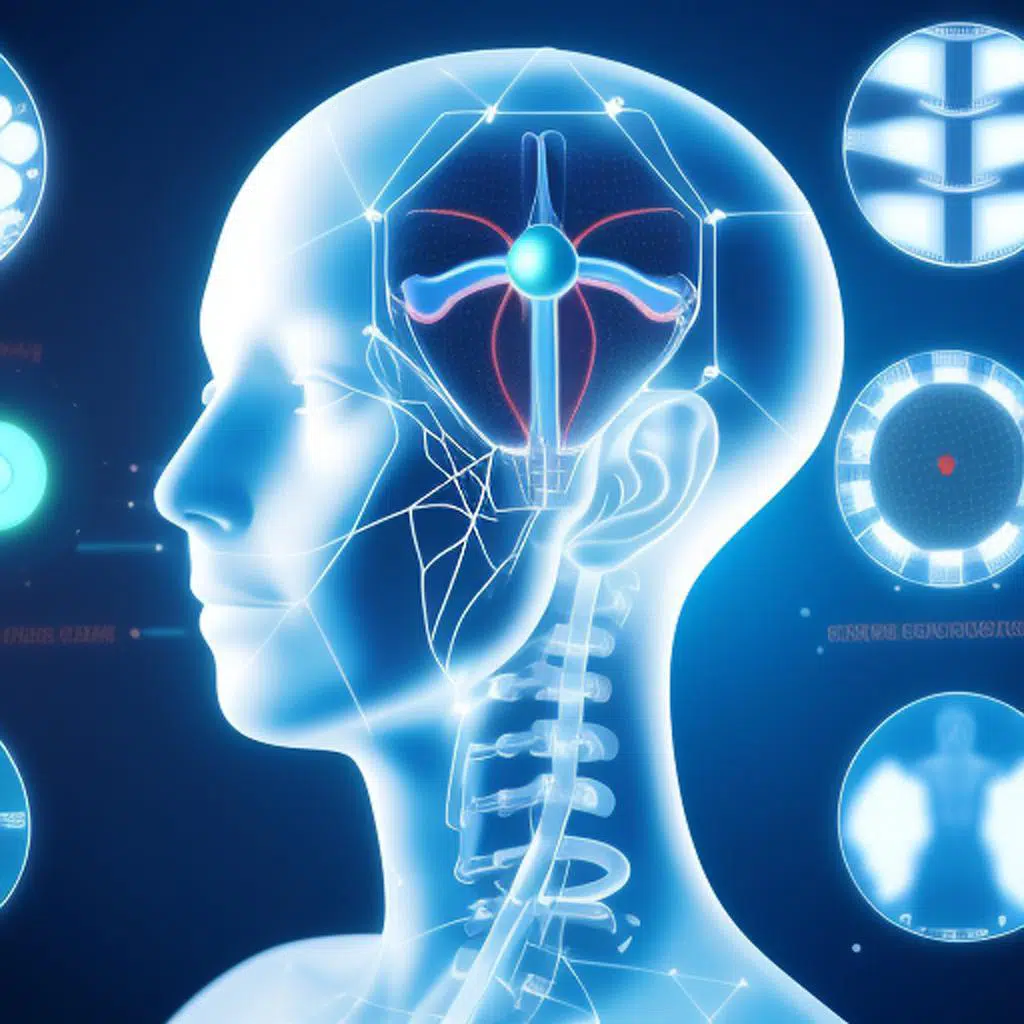 Source OpenAI's GPT-3 language model, Fleeky, MIB, & Picsart


©️ AITrot
Thank you for questions, shares and comments! 👍