The Future of Diagnostics: Exploring AI's Potential in Healthcare
Artificial intelligence (AI) is poised to play a transformative role in the future of diagnostic medicine, revolutionizing healthcare delivery and patient outcomes. As AI technology continues to advance, its potential applications in diagnostics are expanding, offering a glimpse into a future where precision, efficiency, and personalized care are the norm.
One of the exciting prospects for AI in diagnostics is its ability to facilitate early disease detection and prediction. AI algorithms can analyze vast amounts of patient data, including genetic information, medical history, lifestyle factors, and environmental data, to identify patterns and markers associated with specific diseases. This early detection can lead to timely interventions, enabling more effective treatment strategies and improved prognoses.
Moreover, AI has the potential to enable truly personalized medicine. By integrating patient-specific data with vast medical knowledge databases, AI algorithms can assist healthcare professionals in tailoring treatments to individual patients' unique characteristics. This individualized approach enhances treatment efficacy, reduces the risk of adverse events, and optimizes patient outcomes.
AI's impact on diagnostic accuracy and efficiency is another promising aspect. AI algorithms trained on extensive datasets can quickly analyze medical images, laboratory results, and patient records, aiding in the detection and diagnosis of diseases. This can enhance diagnostic accuracy, reduce false positives and false negatives, and streamline the diagnostic process, ultimately leading to improved patient care and outcomes.
The future of diagnostics also envisions seamless integration of AI into healthcare workflows. AI-powered decision support systems can assist healthcare professionals by providing real-time insights, evidence-based recommendations, and clinical guidelines, augmenting their expertise and improving diagnostic decision-making. This integration has the potential to enhance efficiency, reduce diagnostic errors, and optimize resource utilization.
Ethical considerations will continue to be at the forefront of AI integration in diagnostics. Addressing concerns related to data privacy, algorithmic fairness, informed consent, and the responsible use of AI technology remains essential. Stakeholders, including policymakers, researchers, healthcare professionals, and AI developers, must work collaboratively to establish guidelines, regulations, and frameworks that ensure ethical AI integration while maximizing its potential benefits.
While the future of AI in diagnostics holds immense promise, challenges and limitations remain. Technical hurdles, such as data quality, interpretability, and algorithmic biases, require ongoing research and development efforts. Additionally, addressing concerns related to workforce adaptation, cost-effectiveness, and acceptance by healthcare professionals and patients will be crucial for widespread adoption.
In conclusion, AI's potential in diagnostic medicine is immense, promising a future where diagnoses are more accurate, efficient, and personalized. With advancements in AI technology, ongoing research, and responsible integration, the future of diagnostics holds great possibilities for improving patient care, advancing medical knowledge, and transforming healthcare systems. By embracing AI's potential while addressing the associated challenges, we can shape a future where AI and human expertise work synergistically to provide the best possible healthcare outcomes for all.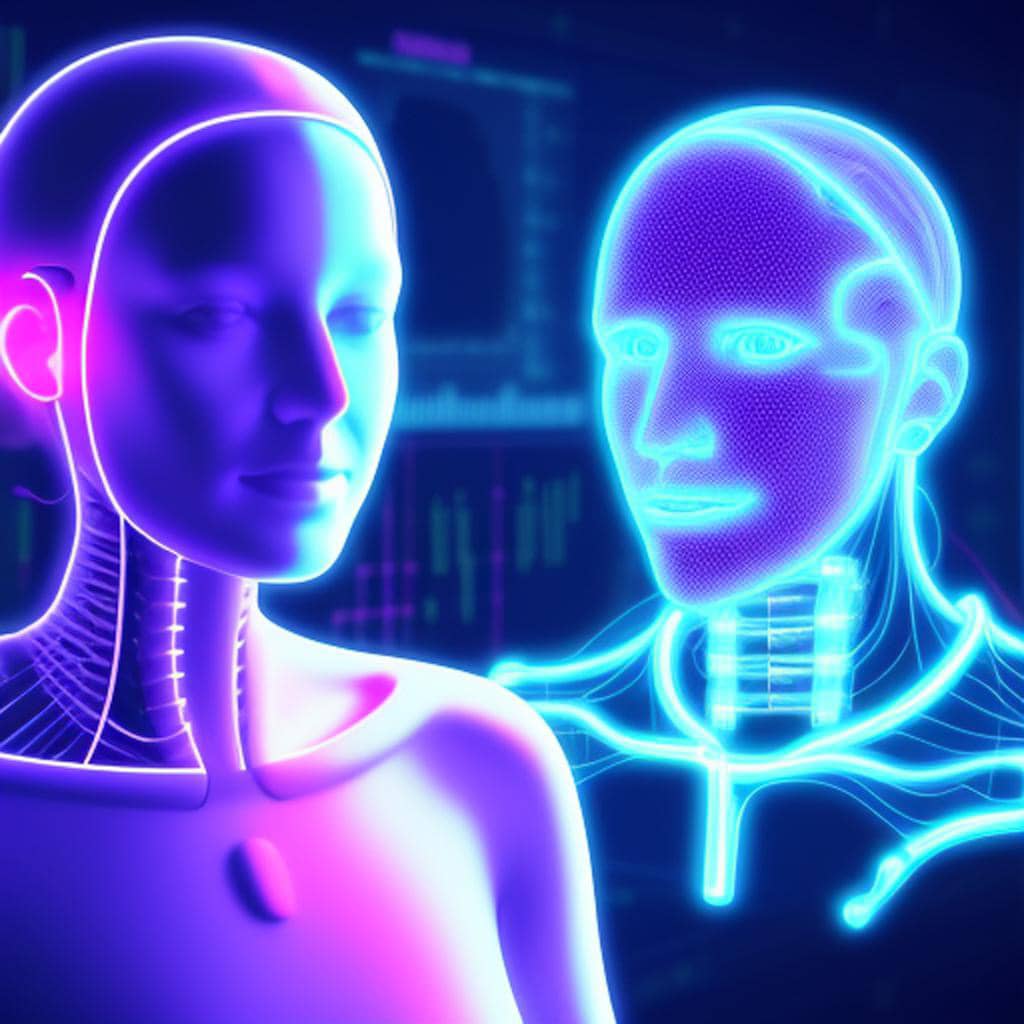 Source OpenAI's GPT-3 language model, Fleeky, MIB, & Picsart


©️ AITrot
Thank you for questions, shares and comments! 👍