Two great American sociologists, Mark Granovetter and Damon Centola, who deeply studied the notion of "tipping point" in social structures, and after a long and very interesting discussion on this subject, I simply reminded her the sentence from the great anthropologist
"Never doubt that a small group of thoughtful, committed citizens can change the world. Indeed, it's the only thing that ever has."
Exploring the Tipping Point: Mark Granovetter and Damon Centola's Impact on Social Structures
In the realm of sociology, few concepts have garnered as much attention and fascination as the notion of a "tipping point." It refers to that critical juncture in social structures where a small change can lead to a significant and transformative shift. Two prominent American sociologists, Mark Granovetter and Damon Centola, have dedicated their careers to studying this phenomenon in depth. Their groundbreaking research, coupled with a captivating discourse on the subject, has shed light on the transformative power of small groups in shaping the world. As we delve into their work, it is worth remembering the profound words of anthropologist Margaret Mead: "Never doubt that a small group of thoughtful, committed citizens can change the world. Indeed, it's the only thing that ever has."
Mark Granovetter: The Strength of Weak Ties
Mark Granovetter, an influential sociologist and professor at Stanford University, has made significant contributions to our understanding of social networks and the role of weak ties. In his seminal work, "The Strength of Weak Ties," Granovetter argued that strong ties tend to connect individuals within their immediate circles, reinforcing existing beliefs and limiting exposure to new information. Weak ties, on the other hand, bridge different social groups and facilitate the flow of diverse information, making them instrumental in disseminating new ideas and triggering social change.
Granovetter's research highlighted that it is often through weak ties that individuals gain access to novel opportunities, such as job prospects or innovative ideas. By connecting disparate groups, weak ties act as conduits for information diffusion, ultimately leading to the amplification of influence and the potential for reaching a tipping point. Granovetter's work challenged the prevailing belief that strong ties were solely responsible for social cohesion, emphasizing the importance of weak ties in driving transformative change.
Damon Centola: The Science of Networks
Building upon Granovetter's foundation, Damon Centola, a sociologist and professor at the University of Pennsylvania, delved into the intricate dynamics of social networks and explored how behavior spreads within them. Centola's research focused on understanding the mechanisms that enable ideas, behaviors, and beliefs to gain traction and reach critical mass, ultimately leading to significant shifts in social structures.
Centola's work challenged the conventional wisdom that large-scale change required widespread adoption from the outset. He demonstrated that small groups could influence the behavior of an entire network by strategically targeting influential individuals. By identifying key individuals or "seed nodes" and leveraging their influence, a small, committed group can catalyze cascades of change, effectively reaching the tipping point and transforming societal norms.
The Power of the Tipping Point
The research conducted by Granovetter and Centola converges on the idea that small groups of thoughtful and committed individuals can create substantial changes in society. They have shown that it is not the size of a group, but rather its strategic positioning and ability to harness weak ties that dictate its potential for catalyzing transformative effects.
The concept of the tipping point emphasizes the significance of those critical moments when a small change can trigger an avalanche of social transformation. By focusing on specific individuals and utilizing their influence strategically, small groups can effectively navigate social networks and shape collective behavior. This insight has profound implications for a variety of domains, including public health, politics, and activism.
Conclusion
Mark Granovetter and Damon Centola's research on the tipping point and the role of small groups in effecting social change have revolutionized our understanding of how societies evolve. By emphasizing the importance of weak ties, information diffusion, and strategic targeting, they have shown that a small group of thoughtful, committed citizens can indeed change the world. As we reflect on their work, we are reminded of Margaret Mead's timeless wisdom: it is these small groups that have historically been the catalysts for transformative progress, serving as beacons of hope for a better future.
Table summarizing the key points of Mark Granovetter and Damon Centola's work on the notion of a tipping point in social structures
| | | |
| --- | --- | --- |
| | Mark Granovetter | Damon Centola |
| 1. | Studied social networks and the role of weak ties. | Focused on the dynamics of behavior spread within networks. |
| 2. | Argued that weak ties bridge different social groups. | Demonstrated that behavior spreads through targeted nodes. |
| 3. | Weak ties facilitate the flow of diverse information. | Small groups can strategically influence entire networks. |
| 4. | Strong ties reinforce existing beliefs within close circles. | Small groups can trigger cascades of change and reach a tipping point. |
| 5. | Weak ties provide access to new opportunities and ideas. | Emphasized the significance of strategic positioning within networks. |
| 6. | Dissemination of information through weak ties leads to social change. | Small, committed groups can create substantial societal shifts. |
| 7. | Challenged the belief that strong ties are solely responsible for social cohesion. | Highlighted the potential of targeted influence for transformative effects. |
These points capture the main ideas presented by Granovetter and Centola, showcasing their contributions to our understanding of the tipping point and the power of small groups in driving social transformation.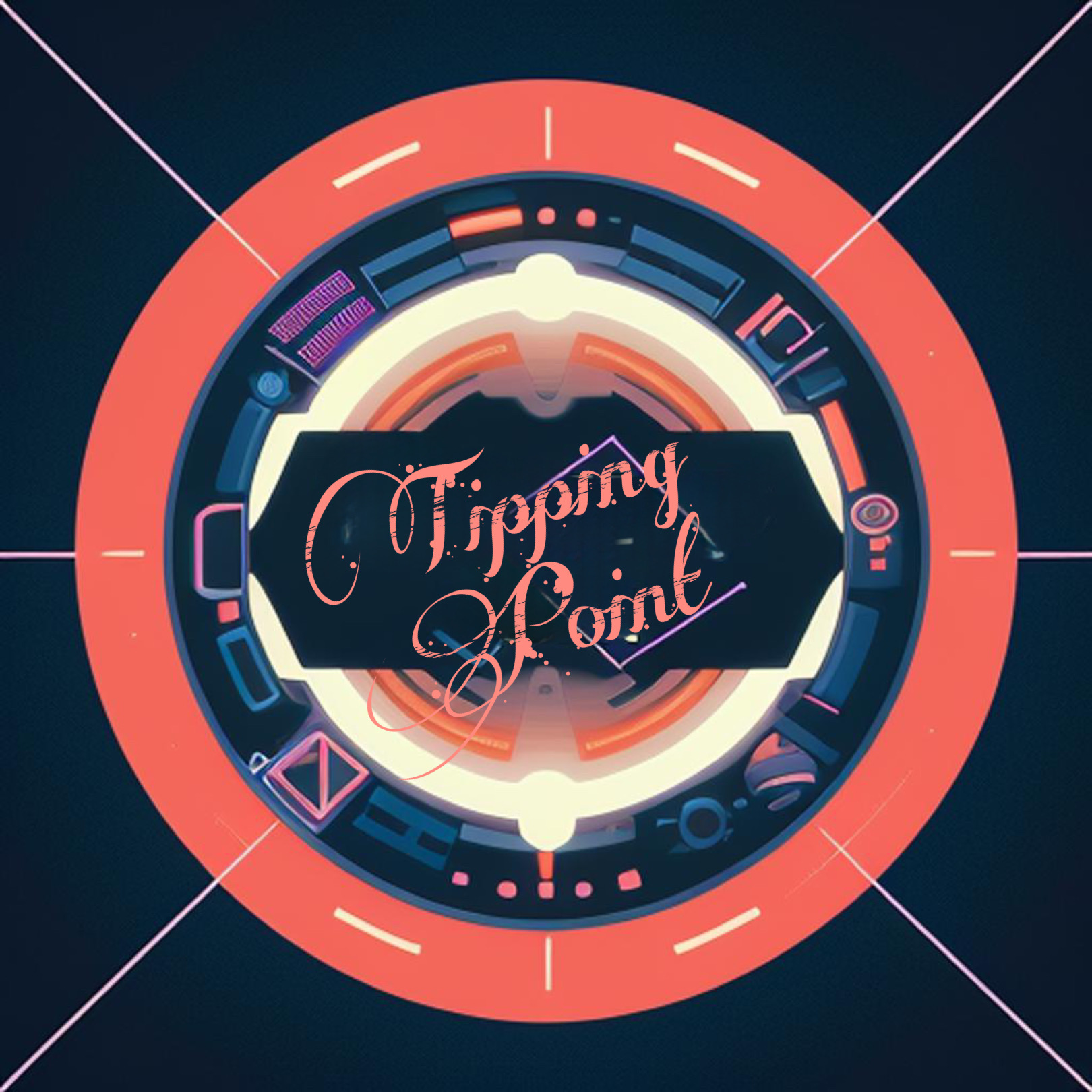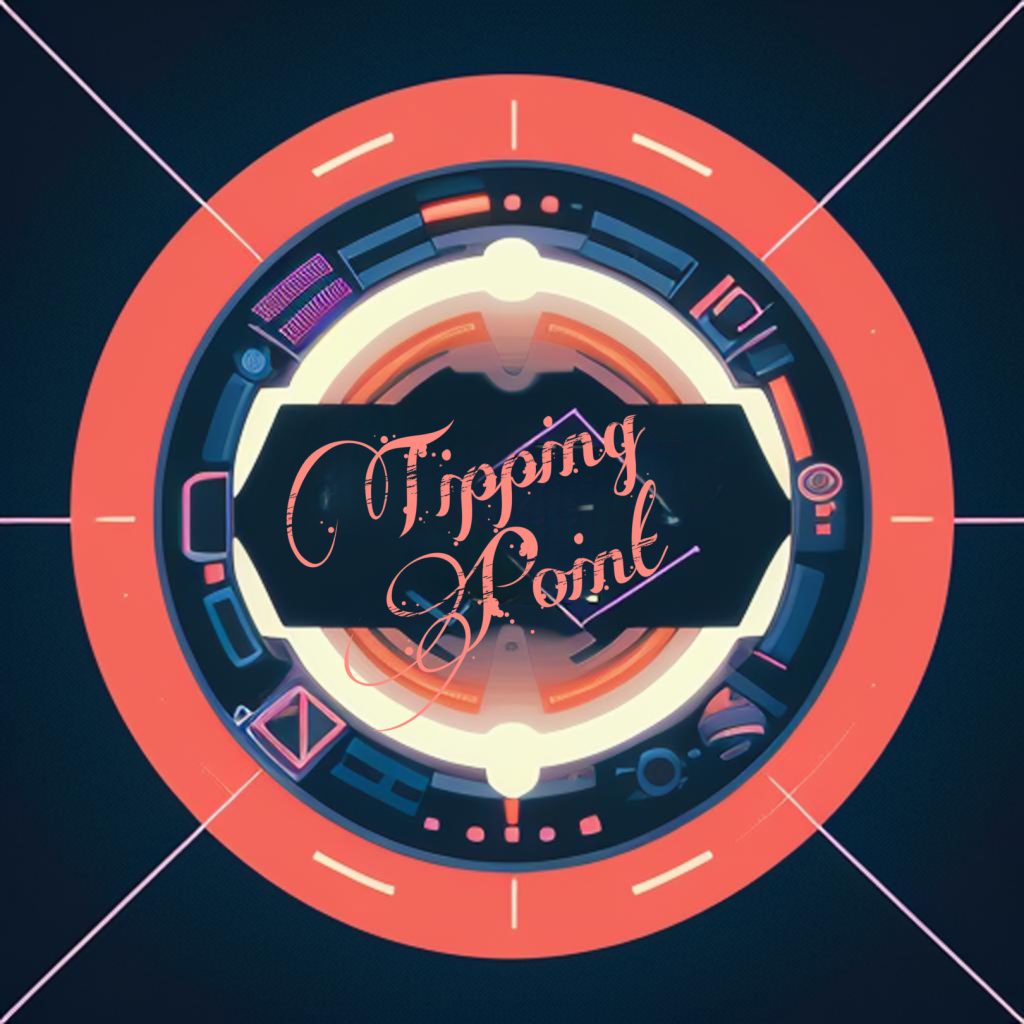 Source OpenAI's GPT-3 language model, Fleeky, MIB, & Picsart


©️ AITrot
Thank you for questions, shares and comments! 👍